Last week I won a contest put on by
The Cozy Nestbox
. The prize was three pounds worth of palm nuts. I'd been wanting to get some palm nuts for ages, but I'd been putting it off. So, when The Cozy Nestbox did a contest, I entered. And I won!
The palm nuts came this morning. I was so excited that I immediately washed them and got Digby and Lenore out. Digby and Lenore LOVED them! I got three different kinds--Christmas palm nuts, queen palm nuts, and fan palm nuts. I got the first fan palm nuts of the season, and I'm so glad they surprised me with them. They're just the right size for lovebirds.
At first, Digby and Lenore didn't know what to do with them, so I got them started. They tasted all of them and then played with the biggest one, a queen palm nut, for a while before deciding the fan palm nuts were amazing. They fought over and destroyed the fan palm nuts. They didn't like the Christmas palm nuts quite as well, but I think they were just distracted by the fan palm nuts.
I gave some to Sydney, but she was afraid of them. I also gave some to Irwin, but he wouldn't try them.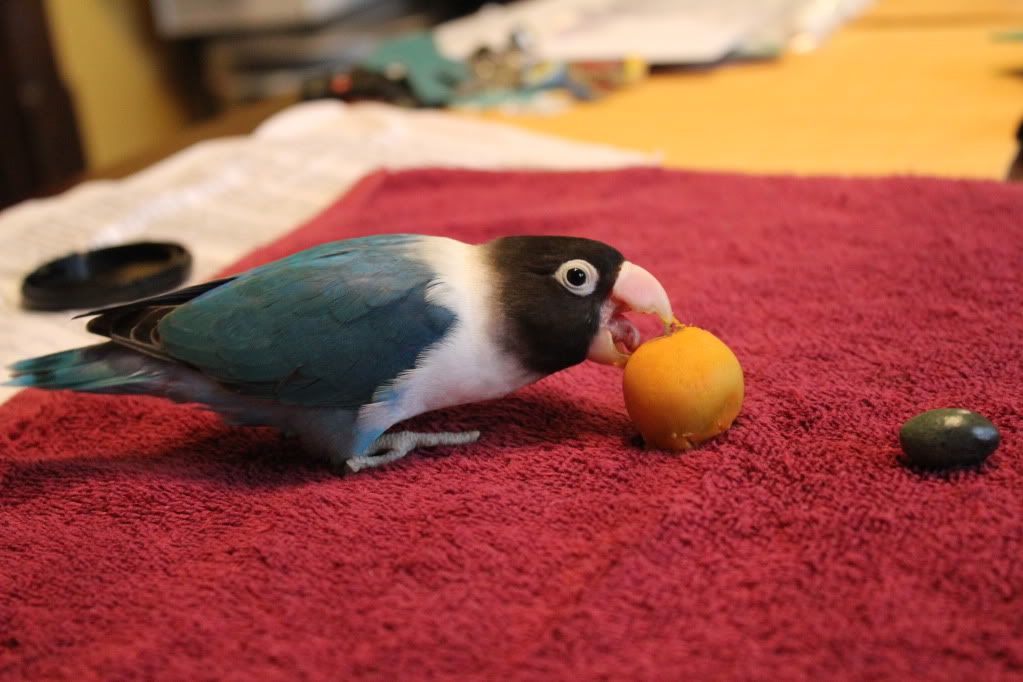 Not too big for me!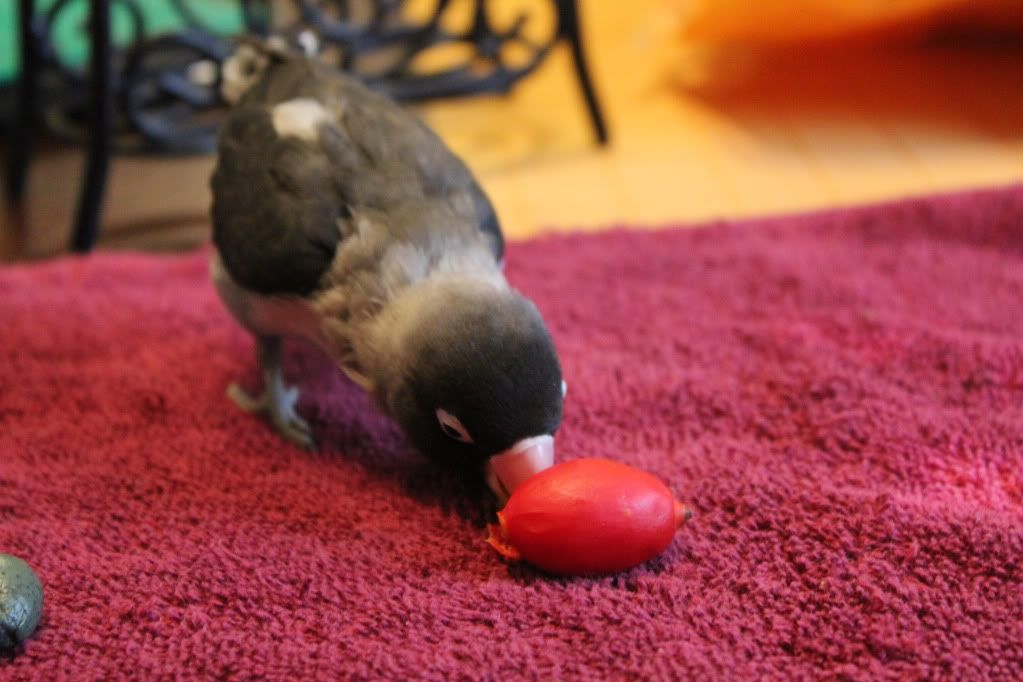 Lenore with a Christmas palm nuts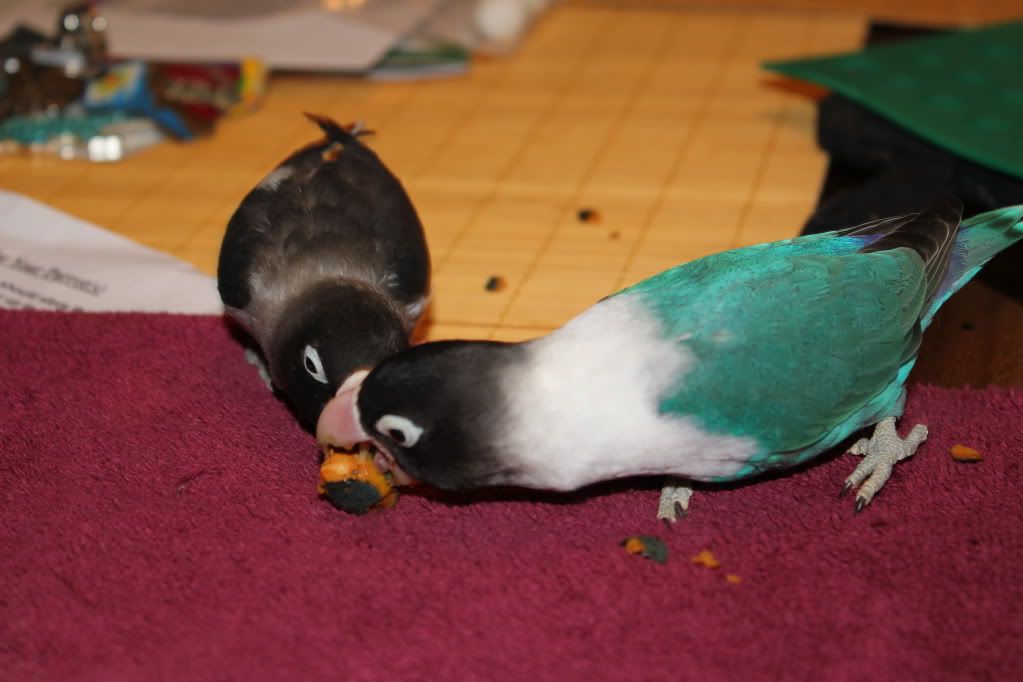 Sharing a fan palm nut for a moment
Give it back, Digby!